Air tightness is the measure of how much air leakage there is from a building. This is determined by carrying out an airtightness test and the figure obtained from the testing is the air permeability value.
Pulse Background Ventilation Assessment
Gio Property Solutions are qualified with the background ventilation assessment of existing buildings competency certificate and use state of the art Pulse equipment to assess properties. 
You can avoid the unnecessary install of trickle vents and door undercuts where sufficient existing background ventilation is proven. PAS 2035 Compliant. 
We are accredited with the IAA who are the only organisation to have developed a process for background Ventilation and Air Tightness Testing Training with technical input by Build Test Solutions (BTS) that is approved by Trustmark. This approach addresses background ventilation requirements under pathway A and B of PAS 2035 and provides an alternative for pathway C whilst not replacing the airtightness testing requirements
Pulse is a portable, modular compressed air-based system designed specifically to measure air leakage rates and enclosure integrity directly at low pressure; this means the system provides an air change rate measurement that is representative of normal inhabited conditions, helping to improve understanding of energy performance as well as background ventilation. 
I highly recommend Mark. He has conducted my EPC inspection today. He has been a joy to deal with, highly professional, efficient and very knowledgeable.
Lucy Dunleavy
2022.03.14.
Amazing service. The inspection was very quick & easy to arrange. Mark was great, very efficient, and I had the EPC the same day. Highly recommend!
Roger Lighterness
2022.02.24.
Arrived early and done my EPC with no issues, I would recommend
ChapelandChapelUK
2022.02.23.
Mark at Gio Property Services has been a fantastic help with all of our EPC requirements over the years. A wealth of knowledge and very welcomed advice pertaining to Energy Efficiency. Mark's knowledge and subsequent advice will save you thousands of pounds over the years in Energy Bills and will open your eyes to the possibilities and rewards of improvement to things as simple and cost effective as insulation. As a Landlord managing and owning many properties we would not look anywhere else for our needs. If you need an EPC and/or related services then you couldn't be in better hands.
 Air leakage can be measured by pressurising or depressurising the building to see how much air flows in or out of the building at a given pressure.
Air tightness testing, also known as an air leakage, air infiltration or air permeability testing is a test to indicate the cubic metres of air leakage per hour per square metre of external area of the building (m3/hr.m2) – as per Part L of Building Regulations. It applies to every new build dwelling, and a certificate must be held in order to get building control sign-off. Airtightness testing is mandatory for new buildings.
Air testing to achieve satisfactory levels of air tightness became a legal requirement in 2006 in England and Wales, under Part L of the Building Regulations.
Air testing tests the air tightness, permeability and leakage that occurs from a building. The more air tightness, the less energy is being lost, and the lower emission rate a building can obtain.
The airtightness testing process is conducted according to strict guidelines and all testers are accredited testers.
Contact Gio Poperty Solutions Today For Your Air Tightness Test Needs
Air tightness testing is a crucial safety measure to ensure if your building is airtight and properly insulated. Our experts conduct air testing to maintain a safe and comfortable indoor environment. These house air pressure tests monitor the air tightness and air quality of your building to determine any uncontrolled air leakage. 
Air pressure testing can only be conducted by certified companies like Gio Property Solutions. We're a leader in residential and commercial air and pressure testing in London, Essex and surrounding areas. 
Our extensive air pressure testing provides numerous benefits to the people residing in your building. It is required by Building Regulations / Standards that all new buildings have an air tightness test, for both commercial and residential properties.
What Are The Benefits of Air Pressure Testing
If you're based in London, Essex or surrounding areas, we pride ourselves on the quality of our air testing accuracy. Here are some benefits you can expect by getting a new build air test done by Gio Property Solutions: 
Increased Safety
Our house pressure tests can detect potential leaks and cracks inside your building. Such damage can lead to serious safety issues, which you wouldn't have noticed without these tests. This allows you to rectify the issues before the property is sold. Air pressure testing helps you address these problems before they become much bigger. It helps to keep homes, offices, equipment, and residents safe from potential danger.
Avoids Pollution
Our air tightness tests work as an effective deterrent for air pollution and air filtration. Due to this, we highly recommend hiring us for house air testing if you live in a busy city like London. Having harmful air inside your home or building is not safe and could cause serious health issues. With new build air testing, you can avoid this scenario and can occupy the building space safely.
Controlled Temperatures
Air testing ensures that the temperature inside your building is consistent. It creates a more comfortable indoor environment, keeping the health of residents in check. It also ensures that your systems can work reliably for longer times in extreme weather conditions. Our extensive house pressure testing ensures that your building has controlled humidity and temperatures. It improves the quality of life and makes your building a better place to live.
Adhering to Safety Regulations
If you're using the space to work, air pressure testing ensures that your building complies with industry standards and regulations. If you live in London, Essex or surrounding areas, we highly recommend hiring us for air pressure testing. We can ensure that your building follows all safety regulations, keeping you safe from potential legal trouble. Our experts are certified and can provide you with the best services for air pressure testing.
Improves Quality
Air tightness testing plays a crucial role in the building's quality control. It also improves the energy efficiency of your house, reducing operational energy costs. If you manage a business, it can save you money in the long run. It'll also increase the lifespan of your devices as they work in optimal conditions. Due to this, we highly recommend hiring the experts at Gio Property Solutions for extensive air testing in London and Essex.
Why Choose Gio Property Solutions For Air Tightness Testing
The experts at Gio Property Solutions are highly experienced and have the certification needed to conduct these tests. Our air tightness testing services are efficient and cater to your specific needs. 
Air pressure testing is extremely important for the safety and comfort of a building. Although they are compulsory for new buildings according to the Building Regulations / Standards, they are especially crucial for busy areas such as London and Essex. These tests can make your building's airflow more effective, improving the safety and comfort of the area. 
We will provide you with reliable and accurate results and can help improve your standard of living. Our services will meet all requirements and regulations and we provide a certified report to prove the results.
With years of experience, reliable experts, and affordable prices, we can assure you receive the best from our air tightness testing. Get the best services you need to ensure your building remains safe and secure.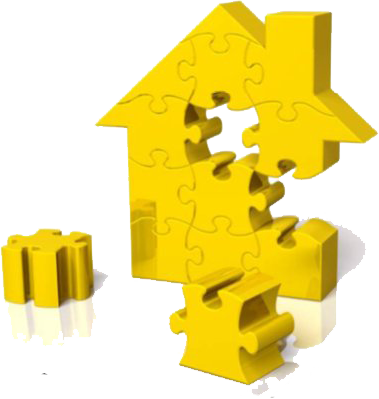 Accreditation and Membership

For Air Tightness Testing in Essex, Contact Gio Property Solutions